Rhypla Builds Kogarah is here!
Date Posted:23 December 2020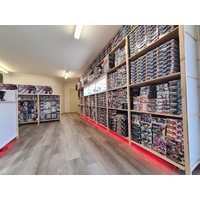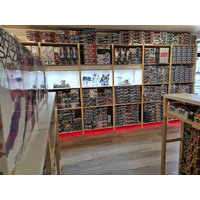 Hi Everyone
Rhypla Builds Kogarah is finally here, after many weeks of work building this humble shop from scratch, it's now ready to trade. I set out with a vision of building a shop with a focus in providing the best customer service where I can utilise my 20+years of experience that I've gained in the Hobby industry as well as developing Bandai's Gunpla Hobby here in Australia, I'm also a modeller and an enthusiast with the passion for all things Hobby. I believe that there is a need for a shop thats not just focus on shifting and selling boxes,after all were not selling socks here right? I'm here to teach and advise my customers by the way of how and the why? I'm here to help improve their skills in becoming a better modeller.
The response from the community was amazing and was a truly humbling experience! I want to thank everyone that turned up to support me as well as coming to the afterparty in the evening, it was an absolute blast guys, cant wait to do it again.
Dont forget to follow my socials @rhypla for your latest news and updates.
---
Leave a comment