Rhypla Builds - Beginners Airbrush Buying Guide
Date Posted:10 June 2021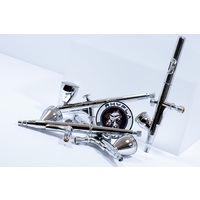 So you've snapped built a few Gundam or built other plastic kits, recently you've been exploring the idea of getting into airbrushing? You've been consuming a fair bit of YouTube content as well as following some master builders on Instagram or other social media platforms. You're inspired with their creations in being able to paint models that are truly unique and are able to express their own style.
I guess the first question that popped into your head "Hmmm I wonder how much, I'd like to be able to do that?" then I'm guessing you searched online bounced from one site to another, by the end you would see some really cheap sets and others you're curled up in a ball suffering from sticker shock! How is it that there is such a big gap in pricing? I'm also hoping that you somehow found this guide so that I can shed some light and perhaps make purchasing your first airbrush a simple and hassle free experience. Below are the most common questions that I've encountered in my 20+ years as a professional in the hobby industry.
Q: Would a cheap no name eBay airbrush & compressor combo paint my model?
A: Yes it would! Yes it will give you average to decent results but for how long? The life span of your airbrush and compressor is a big unknown? Often these cheaper units are using substandard components to keep the cost down when compared to brand names such as Sparmax, Iwata etc. When things go wrong the result can range from inconsistent paint finishes to troublesome gremlins that will pop every once and a while. Simply put branded units use better materials which will last a lot longer and give you hassle free operation as well as perfect finish every time.

Q: So you're saying I should go out and spend $800.00 for an Iwata Custom Micron airbrush?
A: No! This is the other end of the spectrum, yes this is the Bugatti Veyron of airbrushes and such a precision tool will be wasted on you and your current skill level. Your lack of experience there's a high chance that you would end up just damaging it and not use it to its full potential.
Q: I've got cash burning in my pocket and money is no object, I want to be instapro!
A: I would advise to find a happy medium between the two extremes. If you do have some extra cash I would advise spending more for a top tier compressor and don't go overboard buying the best airbrush money can buy. I always have a saying "Earn your gear" as you become more proficient you upgrade your airbrush. Having a good compressor from the get go will power your first airbrush then later on your airbrushing career. My Sparmax compressor is 15+ years old and still doesn't miss a beat!

Q: What would you recommend?
A: Well we keep things simple here at Rhypla Builds... good, better, best! Check below.


GOOD : Sparmax Flyer & DC25 Compressor Combo
Pros : Simple to operate, low maintenance, budget friendly, quiet operation , Quick color changes , 0.4 needle is great for priming & metallic
Cons : Single action (you have to stop and manually adjust the nozzle to adjust paint flow), Compressor doesn't have a holding tank or pressure control.
Who's it for: This setup is ideal for budget conscious casual beginners as well as young children due to its simplistic hassle & mess free operation, just point and spray!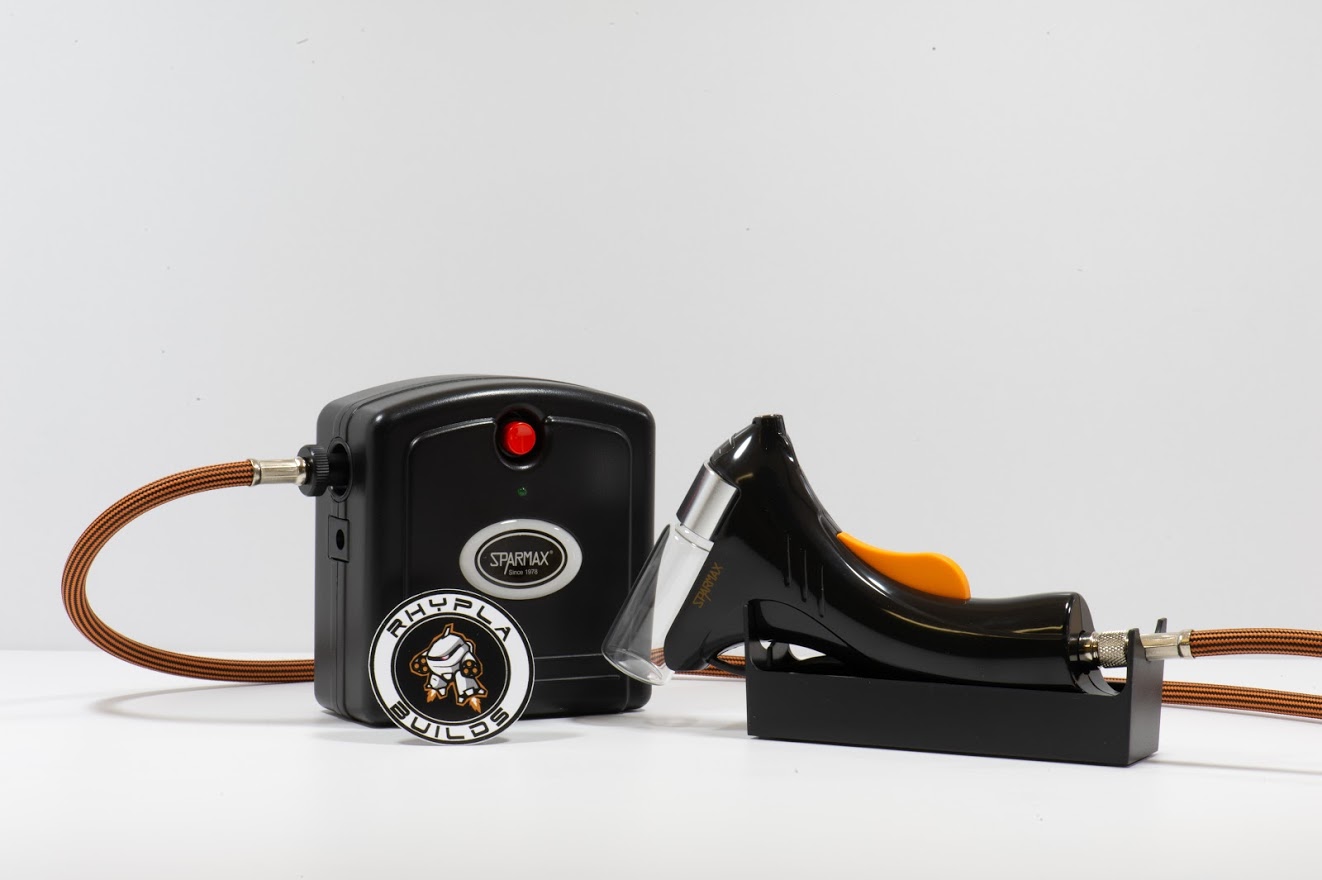 BETTER : Sparmax Arism Mini Combo w/MAX3 Dual Action 0.3 Airbrush
Pros : Mid-range price point, Dual Action (adjust paint flow on the fly, no need to stop and adjust) Adjustable air pressure via front rotary knob. 0.3 needle is a great all-rounder
Cons: Requires a bit more maintenance commitment ,Compressor doesn't have a holding tank
Who's it for : This setup is ideal for beginners or an enthusiast deeply committed to the hobby but still wanting to keep the budget down to a manageable level.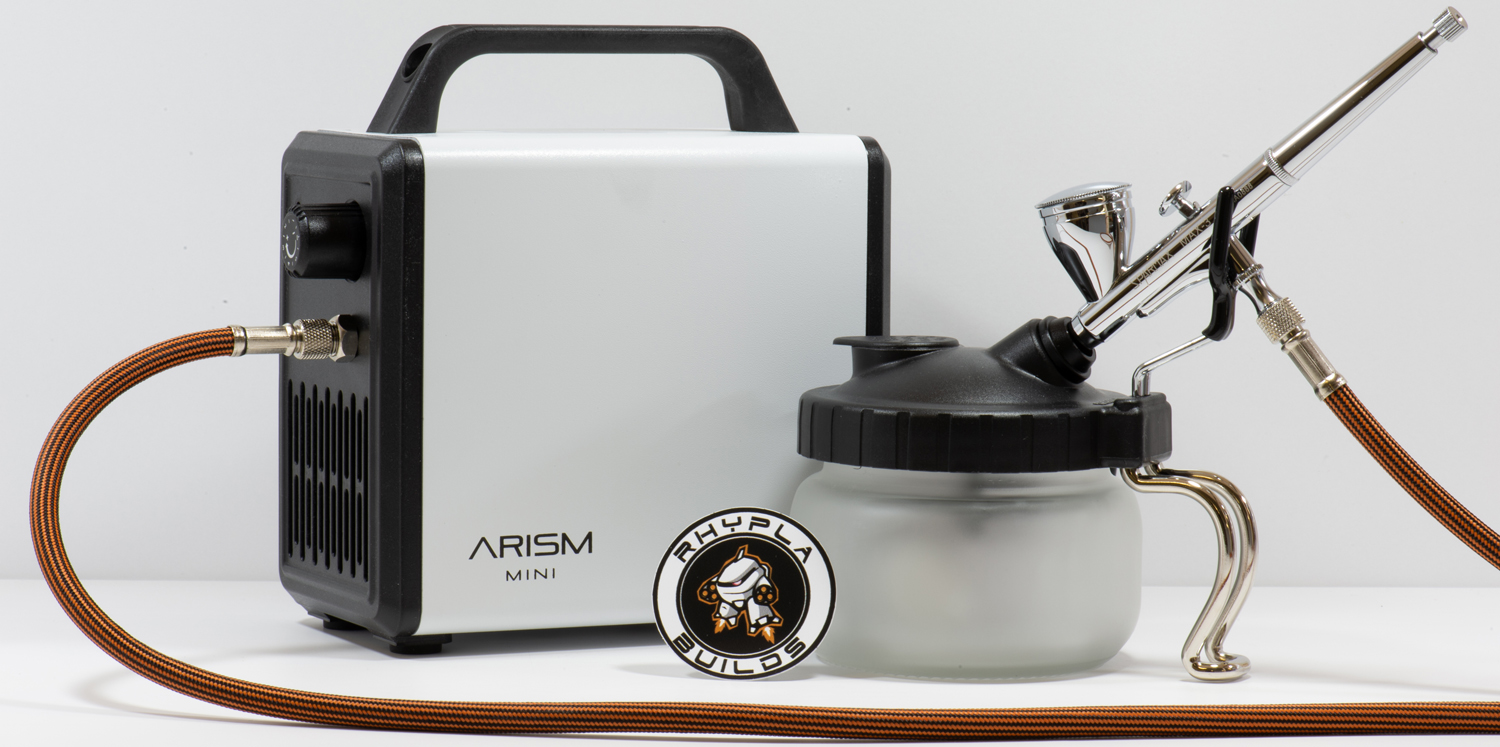 BEST : Any Sparmax airbrush w/ TC610 or 620X Compressor
Pros : The TC610/620 range of compressors have holding tanks along with auto cutoff (compressor only runs when its required)
Cons: Flagship compressors also demand flagship price tags
Who's it for : This setup is ideal for a buyer that is committed to the hobby and wants to future proof their compressor, this user also would most likely run multiple airbrushes at once.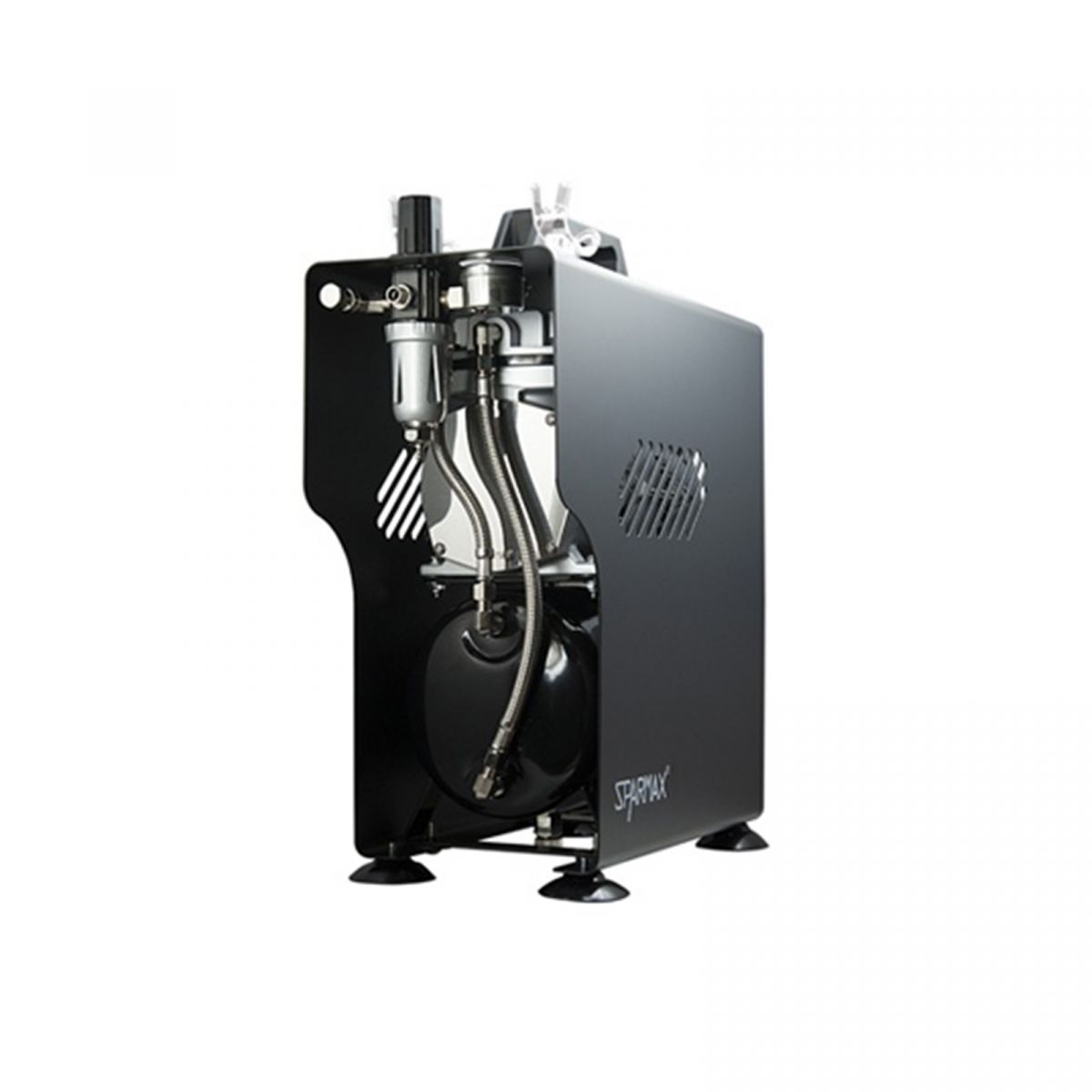 Final Words: Buying an airbrush can be a daunting process, sometimes the worse thing that you could ever do is ask people online as 9/10 times you will have a mix of answers some pointing you to go out and spend as much as you can while other will tell you to buy the cheapest thing you could find. Others will debate others that the airbrush they own is the best because well...its what they own and therfore the best!
My advice is quickly read the guide above and I invite you to visit my shop so I can let you test drive the good better best option. Everyone's airbrushing journey is different some are just casual builders who want to do simplistic paint jobs while others will be equipped with multiple airbrushes for diffrent situations for their multiple paint projects this week.Which one are you?
---
Leave a comment